It makes a difference where you are treated. Knowing the right questions to ask will help you decide.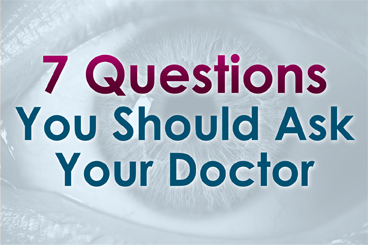 We have developed a list of 7 key questions that will help you evaluate prospective physicians. Getting answers to these questions will help you be sure the doctor you chose has the experience necessary to provide the most advanced treatments. The answers will also give insight into where you (the patient) rank within the physician's list of priorities.
When facing the uncertainty that comes with a diagnosis of eye cancer, you want a physician committed to spending all the time necessary to help you understand your condition and concerns. Discussing these 7 questions with your prospective doctors will help you determine their level of commitment. In addition, the answers will give you a peek inside their practice. You will come away with a much better sense of the doctor's familiarity with the latest diagnostic and treatment options, how the staff views their relationship with their patients, and whether you're likely to get caught up in bureaucratic red tape.
At The New York Eye Cancer Center, we are committed to providing patient centered care. We will happily answer these seven questions, along with any others you may have.
Click Here to see the seven questions along with more information on why they are important.