LATEST NEWS
Barton Blackorby: You are the founding member of The New York Eye Cancer Foundation. Could you give some tips on how others can get involved in things like that and how you manage such a busy practice?  Paul T. Finger: Back in 1998, I found myself leaving academic-based medicine and going into private practice. And [..]
Read More...
RESULTS
Dr. Finger's Reported Outcomes
The following data represents near-real-time averages from all consecutive patients as they return to Dr. Finger's office for follow up examinations (Last updated on ). About the data and disclaimer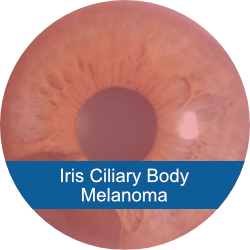 CONDITIONS & TREATMENTS
Comprehensive Eye Cancer Information
Covering eye cancer and related eye diseases—including symptoms, diagnosis, treatments, and much more.
Search Conditions and Treatments
Most Viewed Conditions
Treatment Types
Ocular Prostheses Can Offer an Excellent Cosmetic Result
Radiation Retinopathy Prevention and Suppression
Proton Beam Radiotherapy
About Dr. Finger
Dr. Finger is an internationally recognized eye cancer specialist. His 35 years in ophthalmic oncology have been dedicated to learning, improving and inventing new methods for the diagnosis and treatment of cancers in and around the eye. These cancers are all rare and are commonly diagnosed without biopsy. Dr. Finger has spent his entire career caring for eye cancer patients. He has written hundreds of scientific publications and obtained patents for his original work.